ON THE TERRACES: SING LOUD, SING PROUD! AND FUCK UEFA AND FIFA!
S.S.A. – Please Remain calm … (Screwed Up Records, 2012)
Now this is funny, never thought i would like any of Rudi's bands that much! Oldpunk Rudi Krawall from Hamburg has seen his share of the world and now has settled for quite a long time in Perth on the other side of the globe, with his lovely wife Alison and 2 nice kids. Being 50 does not stop him from playing in bands and his current venture is S.S.A. (Sex Surprise Attack) and following some 7″'s and a small CD they have released a new full DIY CD.
And, wow, tight production and great sound and – even more wow, allmost bowwowwow –  some great tunes. Realy. Go listen, go order (i can arrange for that if need be).
Verdict:
1977 – great mix of 77 with 80ties – good balance of speed
published by a cool lable – Rudi did it himself!
found in a cool shop – nope, came by mail from down under, guess no import to god-old germany
catching sound – yep, some catchy tunes, a great hiddden instrumental track
The lyrics – mmmhhhh – strange ones! – but nice turn with hookline and chorus, well done!
the air is burning in the night with sulpuhr
look how the die look how they die
there smoke and fire and a rifle blowing
look how they die look how they die
you wont admit it but it is time your gone
this time you gone this time your going
theres no reason but this time your gone
this time your gone this time your going
a fire fly fill the night with fire
look how they die look how they die
as smoke billows from its tireless motor
look how they die look how they die

(c) 2011 by SSA
In full flight – a cool DIY video for this one:
If only damn Perth wouldn't be halfway round the globe and some 22 hrs flight time from Hamburg – would be great to see Rudi more often! See him many years ago in Hamburg below, oh wonderfull loving memories… and age does not seem to draw on Rudi: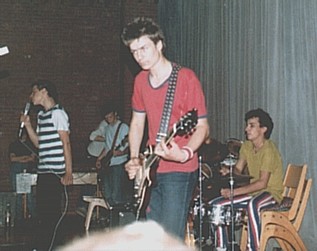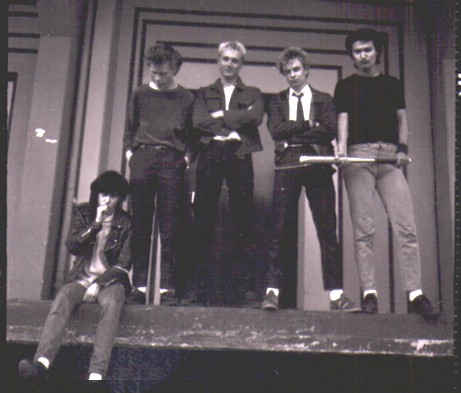 Their ain't nuthin' greater then watching footie with friends: Cold beer, fresh from the cask, and great food – and great performance by my danish friends. But priceless is watching Egbert predicting the result and staying calm throughout the game whilst everbody complains about the poor gameplay of both sides. And, once Gomez did score, finishing his beer with a long smile. Thanks Friends, great evening!